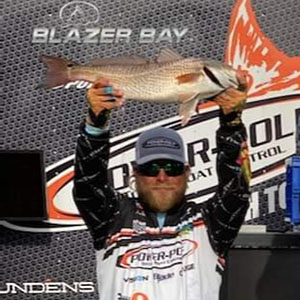 Captain Jeremy Heimes
Blazer Bay 2420 GTS, Mercury V8 PRO XS Capt. Jeremy is a top professional tournament angler and has accumulated more wins and earnings over the last 5 years then anyone on the professional redfish circuit. He is also a full time fishing guide, we are very happy to have Jeremy on our team and we look forward to seeing what he will do this upcoming season.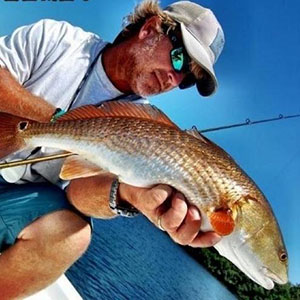 Captain Tim Whitfield
Blazer Bay 2420 GTS, Suzuki 250 AP
Capt. Tim is the premier fishing guide out of central Tampa Bay. He has been guiding in this area for almost 15 years. Live bait, artificial or fly Capt. Tim does it all, and does it very well. His book of business allows him run upwards of 300 trips a year, putting his Blazer 2420 GTS to the test. We are excited to have a staple in the industry on our team.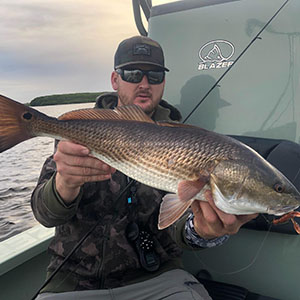 Captain Graham Taylor
Blazer Bay 2420 GTS (riser edition) , Yamaha 250 SHO Capt. Graham, the newest member of the team, is a top performer in the professional redfish circuit. His unique style of spot and stalk gives Graham the ability to be in the hunt to win any tournament he is participating in. He is also an accomplished fishing guide, and guides in many different locations. Look for Graham to be making moves up the leaderboard this year, we are very excited that he is on our team.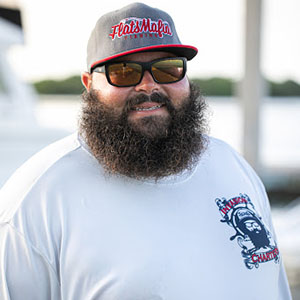 Captain Bubba Betancourt
Blazer Bay 2400, Suzuki 250 Capt. Bub is our most eccentric team member, once you have met Capt, Bubba, you know it. He is a full time fishing guide specializing in the inshore species. He has a growing book of business for many reasons, one reason being, your going to have a good time with Bubba no matter what! You can also see Bubba on the T.V. show Flats Mafia on Sunsports and Waypoint TV and he can be heard every Sunday at 8AM on 102.5 The Bone. He is a great addition to our team.